Guide To Warfield
Warfield is a rural parish nestled between Ascot, Maidenhead and Bracknell. The M4 is within easy reach and a handful of top-performing schools are found in the catchment area. As such, the village is popular with families, while the impressive transport links appeal to young professionals. Well-known for the vibrant community atmosphere and tranquil setting, it's the ideal place for those seeking a more relaxed pace of life.
Small settlements and housing developments sit around the centre of the parish, which is home to an impressive medieval church. A selection of independent shops provides all the necessities,  including a farm shop stocked with local treats and produce. Several country pubs are found nearby, promising a hearty meal amidst picturesque surroundings.
The scenic Berkshire countryside appeals to lovers of the outdoors. Walking trails can be found at the Frost Folly Country Park, and the children's play area at a large expanse known as Memorial Ground is popular with families.
Only a short distance from Bracknell, Warfield offers easy access to plenty of modern amenities. The bustling town of Bracknell is home to a cinema, bowling alley and countless sports facilities. Other family-friendly attractions can be found closer to home, as Warfield hosts an exciting array of annual events. The Easter Egg hunt at Westmorland Park is a local favourite, not to mention the traditional Warfield Fete which is held every June.
Are you looking to sell or let your property in Warfield? Request your free online instant valuation or market appraisal today.
Transportation in Warfield
Despite the peaceful surroundings, Warfield is a commuting haven which sits a short distance from the M4 motorway. This connects to Slough in the east, while central London can be reached in less than 50 minutes. Ascot and Wokingham are less than 10 minutes away.
Bracknell is closer still and popular with the residents of Warfield due to the mainline railway station. This promises a convenient commute, with frequent services to London Waterloo taking just over an hour. Trains depart in the other direction to Reading, with stops at Winnersh, Earley and Wokingham.
Primary and secondary schools in Warfield
An excellent choice of schools (not sure) can be found in the catchment area surrounding Warfield. No fewer than seven of the primary and secondary schools are judged outstanding by government watchdog Ofsted.
At primary level, the most sought-after options include Sandy Lane, Whitegrove and Warfield Church of England Primary. Alternatively, Lambrook School and Meadowbrook Montessori School are two nearby preparatory schools which cater to children up to the age of 13.
The closest state secondary schools are Garth Hill College and Brakenhale Academy in Bracknell. These are both mixed comprehensive schools offering impressive sixth form facilities. Ranelagh School, (it's a state school), is renowned for high-quality teaching and top exam results. It's also one of the region's most historic schools, having recently celebrated its 300th birthday. Licensed Victuallers' School in Ascot is another popular choice, offering both day and boarding facilities.
History of Warfield
As with many villages in the region, Warfield is steeped in history. Once an Anglo-Saxon settlement, it wasn't until the Domesday Book that the village was officially recorded. Going by the name 'Warwelt', the area was little more than an agricultural outpost with a handful of residents. St Michael's Church catered to the local community, having been gifted by Queen Emma to the Bishop of Winchester during the early 11th century. Although the original structure no longer exists, today visitors can still admire what's considered to be one of the finest medieval churches in Berkshire.
During the Victorian era, the village housed a prosperous brickworking industry. Thomas Lawrence & Sons Brickworks was the largest supplier, thought to be producing in excess of 12 million bricks a year. This prosperity brought new development and several manor houses were built in the area. Warfield House is the only one to remain, and provides a glimpse into this opulent past. Although the brick industry would later decline, Warfield became a desirable location to live thanks to its preserved historic and rural character.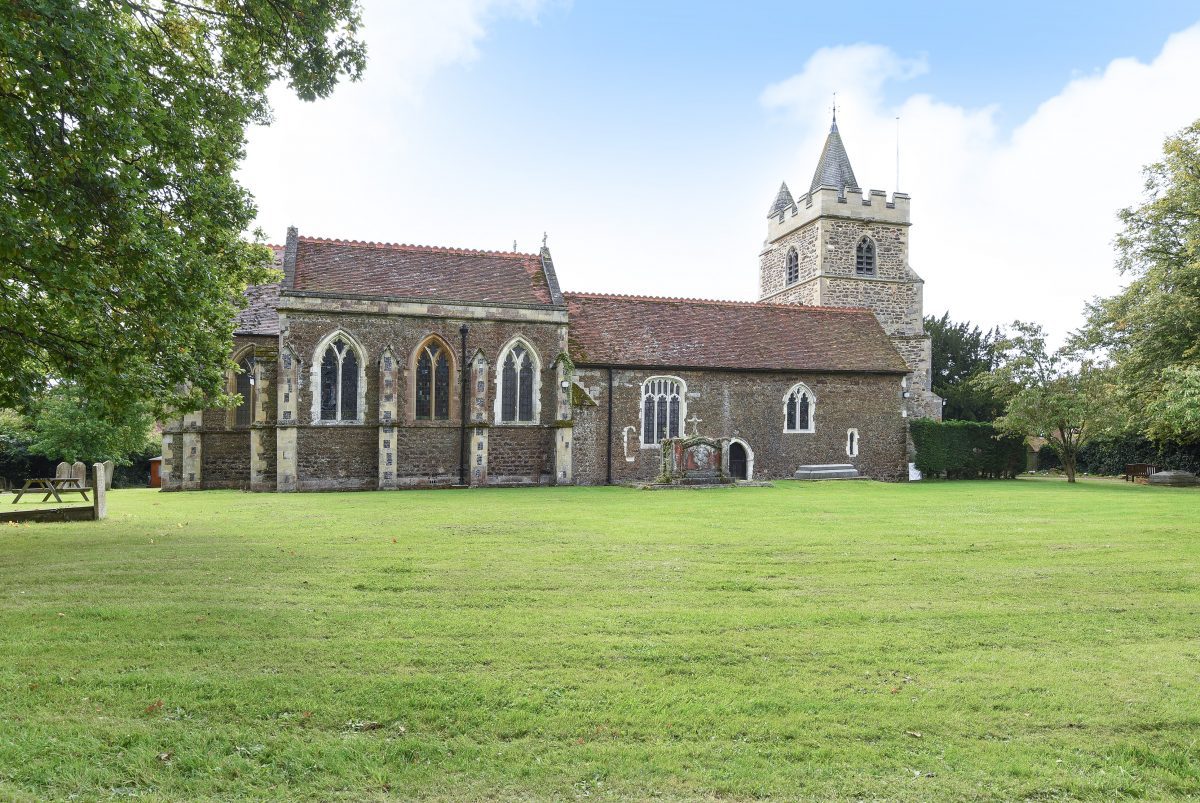 Things to do in Warfield
Locals enjoy an exciting mix of things to do in the village, coupled with the major attractions found at Bracknell. Here are some of the highlights in and around the area:
Bracknell Ice Rink and Ski Slope
Coral Reef Bracknell's Water World
The Look Out Discovery Centre
AMF Hollywood Bowl Bracknell
Westmorland Park Lawn Tennis Club
How to get to Warfield
By road: Warfield can be reached by taking Junction 8/9 of the M4, continuing onto the A308 before turning onto the A330. After a short distance, take a right onto the A3095 and Warfield is signposted.
By rail: The closest station is at neighbouring Bracknell, which operates frequent services to London Waterloo and Reading.